Wide range of patterns & colours to choose from
Established in 1994, we are one of the top pattern imprinted concrete specialst in the UK.
We have a highly innovative method of imprinting the surface of freshly poured, specially mixed concrete to give the look of stone, cobbles, brickwork, slate of even timber decking. Providing you with your very own, one of a kind, spectacular concrete driveway.
Our driveways, paths and patios are durable, unique and virtually maintenance free. With lots of different designs and colour options available, you can create a driveway that is truly original to you, leading to a very imaginative makeover to your home or business.
Through our commitment, experience and expertise we have established a business relationship with our customers that will last a lifetime. Our skilled and dedicated workforce will ensure that whatever project they carry out it will be given their utmost attention.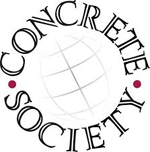 The founder member of Spectacular Driveways, John Quinn, has a vast amount of experience in the construction industry; being a former builder and lecturer in construction. John is also a member of the Concrete Society. Therefore, customers can be assured that their project will be undertaken to the highest standard.