Add value to your property with a pattern concrete driveway
Our maintenance-free pattern imprinted driveways will look spectacular for years to come...
Spectacular Driveways are specialists in Pattern Imprinted Concrete driveways, patios, pathways and wallcrete rendering. We have been installing imprinted concrete for the last 19 years and our MD has been in the construction since the mid 1980's, he is also a qualified lecturer, taking classes at Leeds College of Building, and a trained assessor to make sure other lecturers are up to the mark.
Taking all this into account you can be assured we have lot of knowledge and experience to call upon, meaning we should be able to answer any questions you may have around any type of installation that requires imprinted concrete.
Through our commitment, experience and expertise we have established a business relationship with our customers that will last a lifetime. Our skilled and dedicated workforce will ensure that whatever project they carry out it will be given their utmost attention.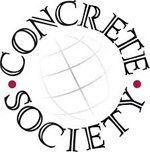 The founder member of Spectacular Driveways, John Quinn, has a vast amount of experience in the construction industry; being a former builder and lecturer in construction. John is also a member of the Concrete Society. Therefore, customers can be assured that their project will be undertaken to the highest standard.